Point Source Audio EO2-8WL
NEW! EMBRACE™ Dual Element Earmount Mic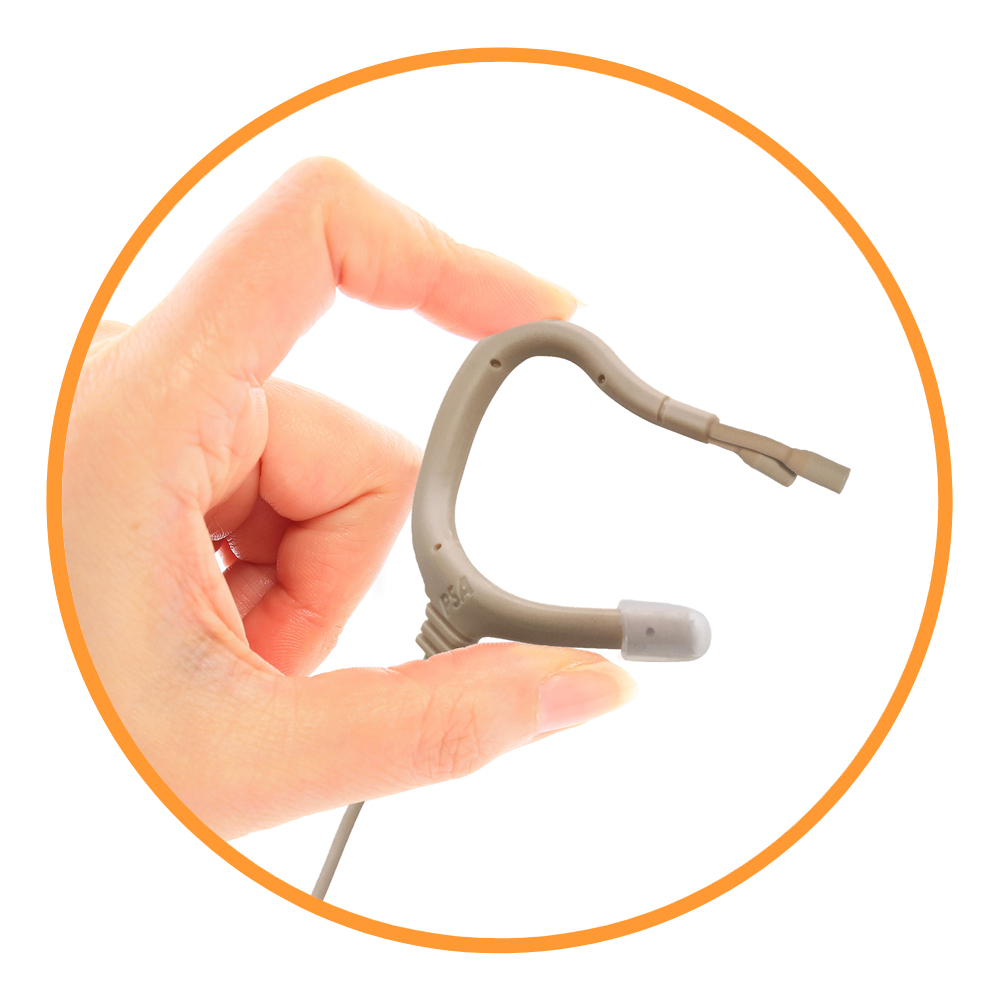 Model No: EO2-8WL
The EO2-8WL is a fully redundant microphone in the EMBRACE embodiment. The convenience of a custom-fit ear mounted lavalier is now twice as easy with built-in backup composed of two sonically matched and waterproof elements. The new design of the EO2-8WL is now even slimmer than before. Furthermore, it comes in beige, brown and black to match hair or skin tone; and also accepts color markers for extreme camouflaging.
---
TWO MICS for the size of ONE
NEW! Petite Profile Design
The EO2-8WL provides built-in microphone redundancy with the convenience of a single cable. The elements are factory matched to a near identical ±0.5 dB difference—and both elements are waterproof. The mic elements are offset to reduce mass and effectuate a sleek profile.
The mic cable splits approximately nine inches above connection to the body-packs to allow ample room for separation of the transmitters.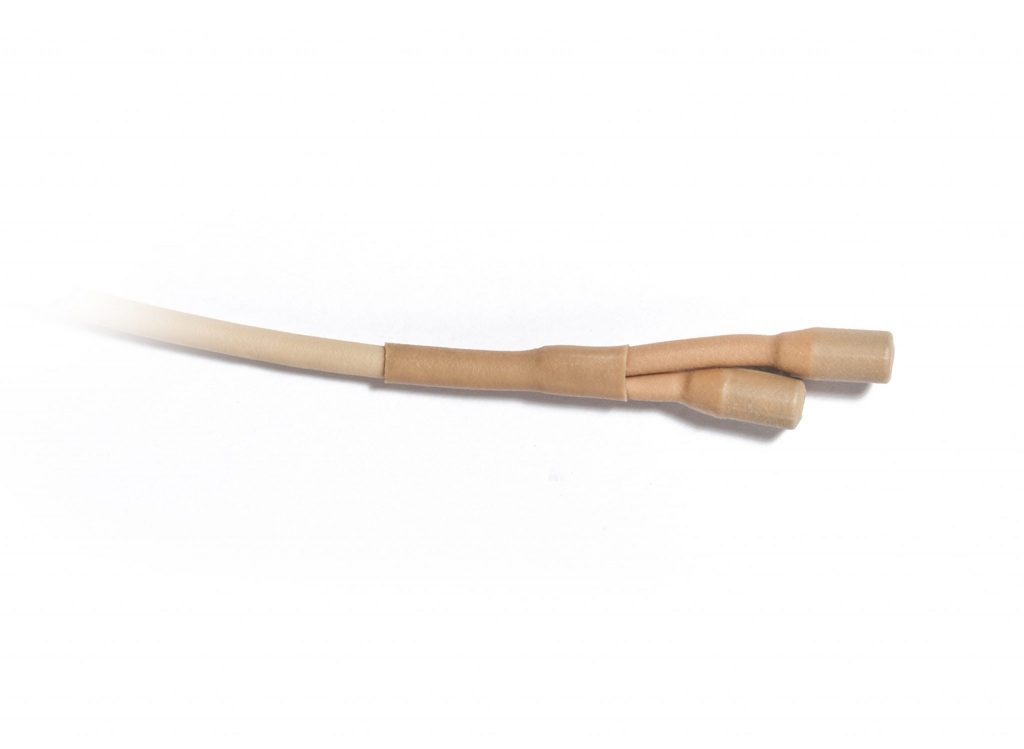 ---
Get all the convenience of EMBRACE — with the confidence of built-in backup!
2X the Convenience at 1/2 the Footprint
The EMBRACE EO2-8WL utilizes the very petite form factor of our dual element lavalier to provide built-in backup assurance in the convenience of a fast fitting earmount solution.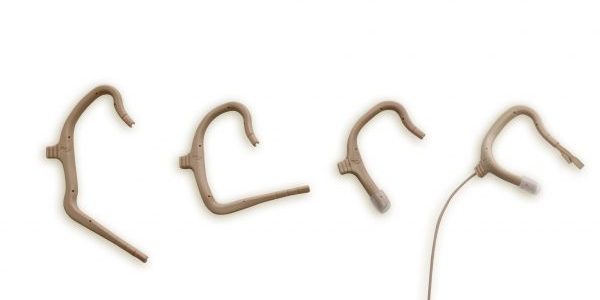 2 MICS IN ONE: Dual matched waterproof elements for built-in redundancy
136 dB max SPL
IP 57 waterproof rated
Interchangeable X-Connectors for all popular wireless packs including Shure, Sennheiser and Audio-Technica
Optimal gain before feedback
Available in colors beige, brown or black
Earmounts bendable and trimmable for a custom fit
Accepts theatrical color markers for camouflaging
Microphone specifications
Element: Waterproof Back Electret Condenser (2 Matched)
Pattern: Omnidirectional
Frequency: 20Hz – 20kHz
Sensitivity: -43 dB 1V/Pa (± 3dB at 1kHz)
Maximum SPL: 136 dB SPL
Output Impedance: 1400 Ω (at 1kHz)
Operating Voltage: 1 – 10 V
Cable Length: 6 ft . + connector
Net Weight: 0.6 oz
Colors: Beige, Brown or Black
Connector Types: TA3F, TA4F, TA5F, lockable 3.5mm, Hirose, Lemo-style