Manger p1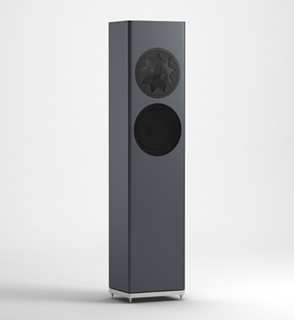 NATURAL EXPRESSION
Our passive flagship system will excite you like no other passive system has ever done.
Timeless design
The unpretentious, well-proportioned, and ultra-smooth design excited us when crafting the p1. And it's also true for the sound reproduction: no-frills pure sound.
Perfect interaction
A sealed cabinet with a woofer that is able to reproduce even the lowest octaves, a crossover which distributes energy adequately instead of wasting it are just some of the technical achievements within the p1.
Leading the way
Our carefully picked state-of-the-art components and an enclosure that follows acoustical principles and supports the reproduction of sound will grant you direct access to more than crystal clear sound: experience the sheer power of all natural musical details embedded in sound! From the buzzing of a string, the hardly noticeable moan of the artist, the vibration of the sounding board, the slight scratching of the voice. Just like reality.
GENERAL
Type: Passive 2-Way Floor standing speaker
Impedance: 4 Ohms
Frequency range: 40 Hz – 40 kHz
Crossover frequency: 360 Hz
Sensitivity: 89 db 1 W / 1 m
Maximum SPL: 106 dB Peak
Dimensions (H×W×D): 44.8×10.6×8.4" (1139×270×214 mm)
Weight: 61.7 lbs (28 kg)
CHASSIS
HF: Manger ® Sound Transducer, Bandwidth 80 Hz – 40 kHz, Rise Time 13 μs
LF: 8" (200 mm) Custom made Carbon Fiber-Paper Sandwich Design, 42 mm Voice Coil Diameter
Enclosure: Closed
VARIOUS
Rec. power handling: 50 – 200 W
Connectors: Bi-wiring Terminal – WBT-Speaker sockets Nextgen TM Cu
SAM™ Processing: Available
Finish: Silk matt as per RAL, Nextel, veneer or Ultra High Gloss