Company
Seastone is a technology company that is specialized in imports and sales of Audio Visual products. The company operates in Finland and Baltic countries.
Brands that the company represents include:
Artnovion, Boenicke audio, AVE Stuttgart, Fyne-Audio, Harvey, Hedd-audio, Hill Audio, Kuietly, Lewitt, Manger, Mipro, Point Source-audio, QProAudio, SigNet, TW Audio and Velodyne.

seastone audio & acoustics – your technical audio partner.
Seastone Audio is the exclusive distributor of some of the most famous professional audio brands, all backed up with a refreshing approach to service and support. The complete audio solution is, however, more than just great products; our experienced team of audio specialists work hard to back our products with impressive customer service and a range of support services to ensure customers' projects are a success. These services include:
System Design
Product Demonstrations
Training
Commissioning Assistance
Loudspeaker System Modelling
Rack Builds
Product Customisation
DSP Programming
User Interface Design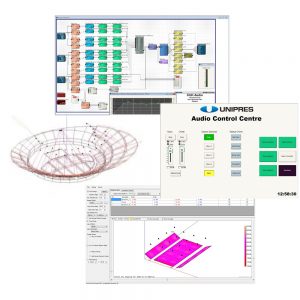 We build long lasting relationships with customers and work with them as partners through all the stages in their projects; from conceptualisation and system design right through to commissioning and client sign-off.