SigNET
Welcome to SigNET
Since its formation in 1994, SigNET has firmly established itself at the forefront of the life safety audio communication industry.
As one of the world's leading manufacturers of audio life-safety equipment, we design products to meet the needs of our customers and the requirements of the relevant British and European standards.
SigNET's portfolio of market-leading products includes the UK's widest range of audio-frequency induction loop equipment (AFILS), multiple award-winning voice alarm/public address systems and one of Europe's most respected disabled refuge/emergency voice communication systems.
Our innovative products are currently protecting a wealth of prestigious sites worldwide such as Hong Kong's Chep Lap Kok Airport, Holland's Sheraton Hotel, Sweden's Museum of Modern Art, England's Trafford Centre and Egypt's Dreamland Theme Park.
Pro5/7/11 Phased Shift Loop Amplifier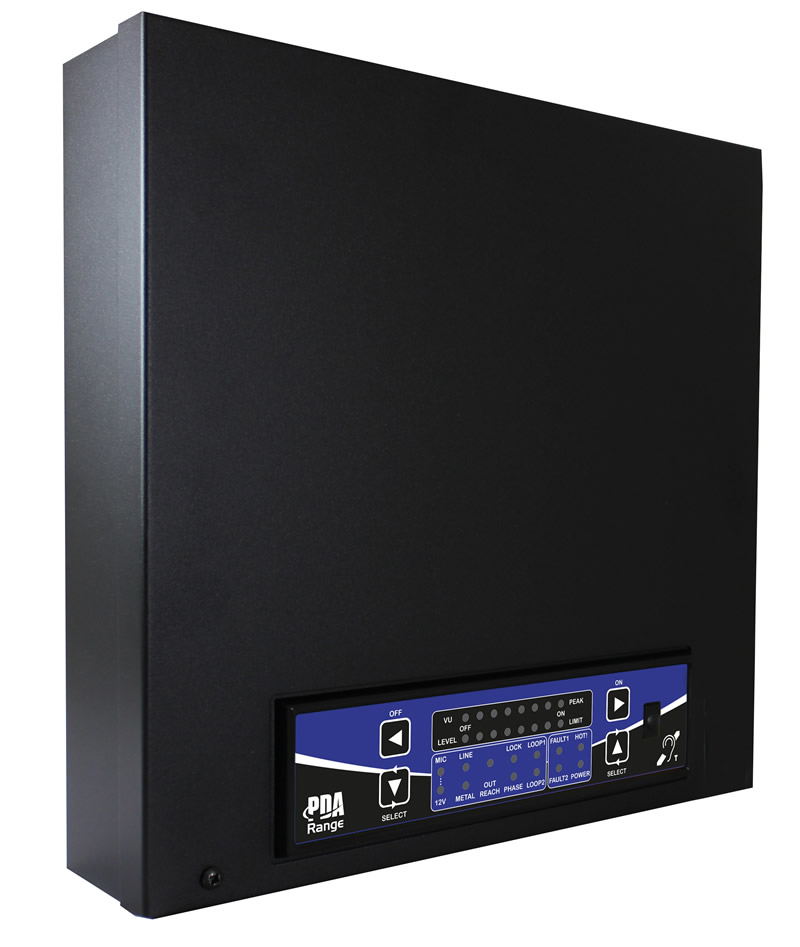 Introducing SigNET's new PRO5, 7 & 11 range of constant current, phase-shifting hearing loop amplifiers, all with easy-to- use graphical displays & Class D output stages for maximum efficiency.
Clear & intuitive LCD interface allows simple set-up of input levels, output current, phantom power and metal compensation
200m2, 500m2 or 1000m2 coverage (model dependent)
2 x XLR mic/line inputs (selectable)
Digital optical 'Toslink' connector facilitates easy connection to TVs, etc
Outreach connector allows up to 10 of our revolutionary audio input utility plates to be added
Dedicated wall-mount and free-standing options
Anti-tamper lock function prevents unauthorised adjustment of system settings
5 year warranty as standard
Class D output stage for maximum efficiency and very high output
Superior analogue audio processing with a powerful CPU and cutting-edge technology provide life-like speech and first class music reproduction
Short circuit protection against loop faults for increased reliability
Fault relay & LCD display provide clear indication of operation and fault status
Industry leading dual action automatic gain control compensates for poor microphone technique
Line level output for recording or daisy-chaining multiple units to cover larger areas.
Designed and manufactured in the UK
Category: Hearing Loop Systems
Specs
TYPE: Free-standing (supplied with IEC 320 fused mains lead) or Wall-mount (requires permanent connection to Mains)
COVERAGE: 200m2, i.e. rooms up to approx. 14m x 14m (PDA5/DD, PDA5/DW). 500m2, i.e. rooms up to approx. 22m x 22m (PDA7/DD, PDA7/DW). 1000m2, i.e. rooms up to approx. 31m x 31m (PDA11/DD, PDA11/DW).
INPUTS: 2 x XLR mic/line (selectable); 1 x Outreach; 1 x Optical TOS Link digital receiver.
OUTPUTS: Loop 1 & Loop 2; Line Out; Fault Relay; Phase Shift 2 x 900 phase shifted Selectable (on/off);
CONTROLS: Sensitivity Level Controls; Line In, Mic, 12V Phantom, Outreach, Optical, Metal Comp, Drive1&2, Loop, Phase Shift.
INDICATORS: LED display with 4 membrane control buttons.
DIMENSIONS: Free-standing: 67H x 218W x 280D mm. Wall-mount: 298H x 308W x 74D mm Weight: Free-standing: 2.38kg; Wall-mount: 3.35kg
Seastone Product Line & Latest News
Brands that the company represents::
Latest News

Manger P2 -Omaperäinen saksalainen
Uudessa  2-2023 Hifimaailmassa sanotaan Manger P2 kaiuttimesta; Lähempää kuunneltuna Manger P2:n keski-ja yläalue soivat…
Fyne Audio Vintage Five
Like it's larger siblings, this 5" compact bookshelf design celebrates the cabinet finery of…