Velodyne Acoustics subwoofer

Defining Bass Over 35 Years
Velodyne Acoustics stands for perfection in low-frequency reproduction.
"And not just since the era of home theater. Our subwoofers are the fusion of technical excellence and a timelessly beautiful industrial design."
We are the subwoofer specialists
Velodyne Acoustics was founded under this guiding principle in 1983. And until today we have remained true to this credo: Velodyne Acoustics delivers a unique low-frequency foundation that really brings music, games and movies to life.
As a subwoofer specialist, we have dedicated our entire research and development efforts to this goal. As a result, we are one of the subwoofer manufacturers that hold the most patents in this segment today.
Our power is your passion
When you choose a Velodyne Acoustics subwoofer, you'll experience home entertainment at a new level of quality that pulls you right into the middle of the action – with unique detail and a rich low-frequency foundation. Completely rediscover the works of your favorite performer, game studio or director.
Impact X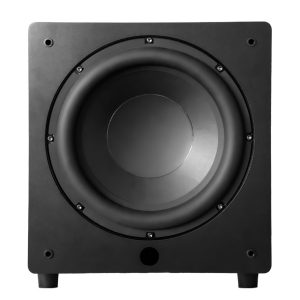 These powerful subwoofers combine efficient front-firing drivers with a down-firing bass reflex port.
The Impact X series creates a lasting impression with amazing low frequency sound. The attractive, compact MDF enclosure of the subwoofers, in black or white finish, complements a modern interior design. The music and home theater experience from the smallest possible enclosure benefits enormously from the completely redesigned 10- and 12-inch drivers, which set new standards in this price range. A highly efficient Class D amplifier, together with core technologies from Velodyne Acoustics, minimize distortion and enable amazing bass performance.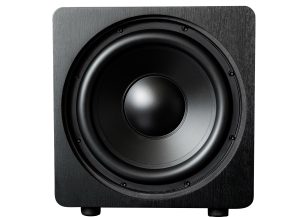 Pressurized, precise low frequency for every living ambiance
The Deep Blue Series combines all the benefits of Velodyne Acoustics subwoofers in a living room-friendly format. The frequency response of the front-firing drivers, designed from the ground up, extends deep into the frequency basement for impressive home theater experiences.
With drivers ranging from 8 to 15 inches, the Deep Blue series offers the right subwoofer for every set-up.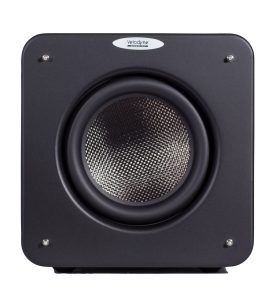 Impressive low frequency response, minimal space requirement
Amazing bass performance in a compact size:
The MicroVee X combines Velodyne Acoustics' patented technologies in a living room-friendly enclosure.
The MicroVee X from Velodyne Acoustics was designed to deliver the best music and home cinema experience from the smallest possible enclosure. At the same time, the subwoofer can be placed discreetly in nearly any home. The Digital Drive Control System (DDCS) and the powerful Class AB amplifier ensure precise and low-distortion bass reproduction. A 6.5-inch active driver combined with two side-mounted passive radiators delivers powerful, musical bass.
Velodyne acoustics in social media
| Title | Address | Availability | Contact |
| --- | --- | --- | --- |
| | Paadi tee 3, 74001 Viimsi | | +372 53402492 |
Seastone Product Line & Latest News
Brands that the company represents::
Latest News