Mipro Wireless Conference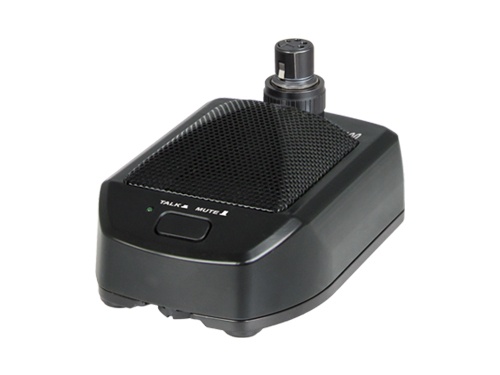 The BC-100 can be fitted with MIPRO's MM-2 Series gooseneck microphones to become BC-2 Series desktop conference microphones.
The BC-100 can be used as boundary microphone or connected with the gooseneck microphone to be a desktop conference microphone. Insert a MIPRO ACT Series bodypack transmitter into the BC-100 base as a wireless conference microphone.
The back panel has a balanced XLR connector with a switch to select the audio source from either the inner boundary microphone or the optional gooseneck microphone.
The housing is made of metal with a thicker bottom and anti-slip pad to give added stability.
TALK / MUTE button provides easy speaking or mute option; A LED indicates status.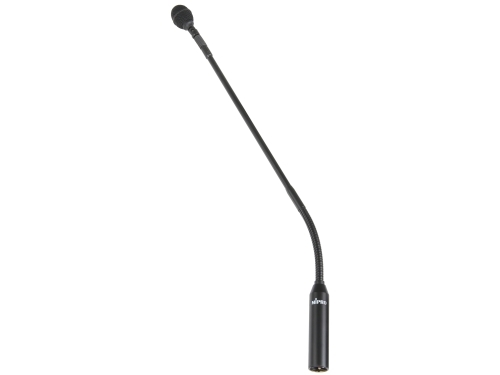 Gooseneck Microphones
Ultra slim profile design for podiums, pulpit and lectern applications.
Proprietary microphone mount design allows 110° up / down and 300° left / right angle adjustments.
Shock isolation mount design minimizes handling and vibration noise.
Multi-layered microphone grill minimizes pop noise.
Unmatched high fidelity sound reproduction.
Fits BC-100 conference microphone base and BC-T Series wireless conference microphone bases.