Fyne Audio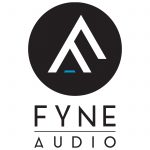 200 YEARS' EXPERIENCE.
Scottish-based loudspeaker manufacturer, FYNE AUDIO, is brand new. But the 7-strong management team brings an enviable pedigree of over 200 years' audio industry experience. Additionally, a recruitment programme is underway to bring in even more industry talent. We are seeking more team players with the passion and creative skills to help achieve our goal of designing and manufacturing an exceptional range of high performance loudspeakers.




WE MAY BE A NEW NAME IN AUDIO BUT…
When you invest in a pair of FYNE AUDIO loudspeakers, you'll be pleased to know that the development of each product has been undertaken by an enthusiastic and experienced team who have been in the loudspeaker business for very many years. At every level of the design process, be it acoustic know-how, mechanical engineering, choice of materials or manufacturing expertise, our loudspeakers have been tuned to offer best in class performance.
Vintage and Vintage Classic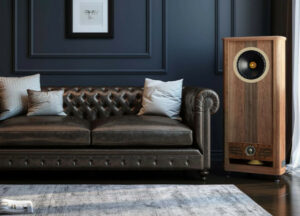 Fyne Audio Vintage – Retro Meets Modern
From the drawing board of audio industry veteran of 40+ years, Dr Paul Mills, the Fyne Audio Vintage and Vintage Classic Series loudspeakers reimagine those iconic years of loudspeaker design. Merging retro-inspired aesthetics with the latest developments in acoustic design and engineering, this elegant range of traditional loudspeakers shows that back in the day never sounded this good.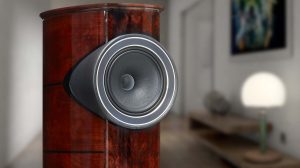 The F1 series represents the pinnacle of Fyne Audio's long-standing audio experience and engineering expertise.
This no-compromise series of high-end transducers hone cutting edge point-source loudspeaker technology to define what is currently possible. Designed, manufactured, hand-finished and tested at Fyne's HQ and manufacturing facility in Glasgow, the F1 series represent state of the art UK loudspeaker design.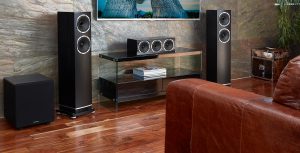 Home Cinema heaven starts with low frequency effects; deep, powerful bass designed to instil excitement, create life-like ambience or immerse you in the thick of the action. The F3 Series subwoofers deliver blockbuster bass performance thanks to their innovative DDX Direct Digital amplification, advanced DSP and Fyne's know-how in driver and cabinet design.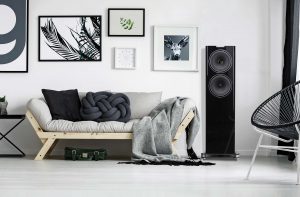 Refined, elegant and powerful, the Fyne Audio F700 series sets new benchmarks in loudspeaker performance and aesthetic design.
Built in the UK with Fyne's innovative point source IsoFlare drivers and BassTrax tractrix diffuser system, the three strong F700 range distils trickle-down technology from the flagship Fyne Audio F1 loudspeaker into a more affordable design for the contemporary home.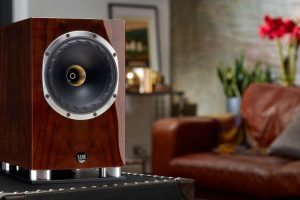 Building on the multi-award winning F500 Series, the F500 SP Series is a unique range of UK built Special Production models blending the refinements of F700 Series technology with the classic F500 Series cabinet design. The result is our most affordable 'premium' loudspeaker range, boasting high end components and patented acoustic technology crafted into conventional parallel sided cabinets, hand built and finished in Fyne Audio's Glasgow, UK factory.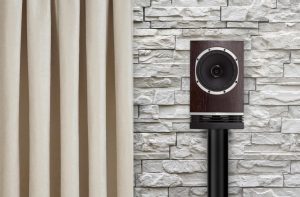 The F500 series is based around an IsoFlareTM point source drive unit; technology which our Technical Director, Dr. Paul Mills, is renowned for. Our technical team, responsible for the audio performance and mechanical build of this type of driver, has many decades of experience between them.
Combining Fyne Audio's IsoFlareTM driver into a rigid cabinet, with a cleverly designed porting system, ensures optimal in-room performance.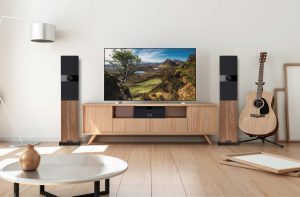 The price may be entry level but the F300 range benefits from the very best technical and acoustic expertise in the loudspeaker industry. Offering a scale of specification and audiophile performance unrivalled at its price, the line-up provides versatility for music lovers or movie enthusiasts.
With a choice of two bookshelf or stand-mount models, two floorstanders, a centre channel and dipole speaker, there are plenty of options to suit a wide variety of listening environments.
Seastone Product Line & Latest News
Brands that the company represents::
Latest News