Manger z1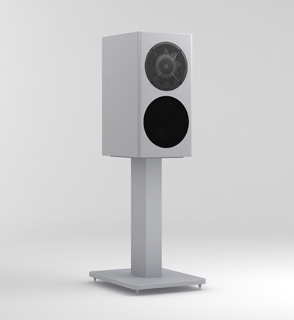 COMPACT POWERHOUSE
Experience the full scope of Manger audio quality with our newest passive compact system.
Small only in size
If you prefer to place your speaker on a sideboard or stands then your model is the z1. The physical necessities of two 8 inch drivers and our pursuit to reach a precise and dry bass response has lead us to a compact speaker that is actually a big compact system. You will be surprised how big this small speaker will sound.
Maximum performance, superior body
The visual and acoustical timelessness of this model will satisfy you for decades, especially since you get to choose your individual finish.
Your individual high end fi nish
You have full control over the way the z1 looks and fi ts into your personal environment. Whether you want it dark, light, white or fancy a special tone: we'll be happy to receive your wish and produce your personal and individual z1 for you..
Color options
We offer finishes in matte and high end gloss as per RAL or Nextel. You can also choose from a broad selection of finest veneers to match your personal taste.
GENERAL
Type: Passive 2-Way System
Impedance: 4ohm
Frequency range: 40 Hz – 40 kHz
Crossover frequency: 360 Hz
Sensitivity: 89 db 1 W / 1 m
Maximum SPL: 106 dB Peak
Dimensions (H¬×¬W¬×¬D) 21.0¬×¬10.6¬×¬14.3" (534¬×¬270¬×¬364 mm)
Weight: 57.3 lbs (26 kg)
CHASSIS
HF: Manger ® Sound Transducer, Bandwidth 80 Hz – 40 kHz, Rise Time 13 μs
LF: 8" (200 mm) Custom made Carbon Fiber-Paper Sandwich Design, 42 mm Voice Coil Diameter
Enclosure: Closed
VARIOUS
Rec. power handling: 50 – 200 W
Connectors: Bi-wireing Terminal – WBT-Speakersockets nextgen TM Cu
SAM™ Processing: Available
Finish: Silk matt as per RAL, Nextel, veneer or UltraHigh Gloss