TW Audio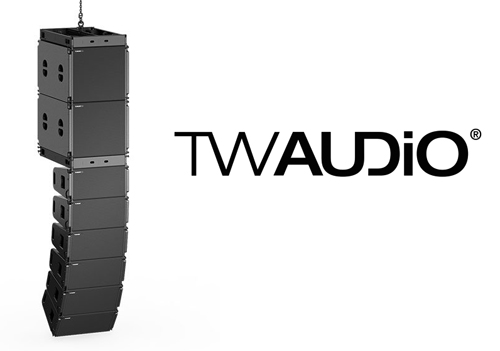 WE ARE – SIMPLY – YOUR SOUND
WE ARE: A family-run premium manufacturer of high-end loudspeaker systems for the professional touring and performance installation market.
You can listen to our products in over 50 countries spread over all continents. Now is the time for you to stun your audience with your own TW AUDiO sonic signature.
Our passion for live sound paired with decades of experience as well as new future technologies are the stimulus for us, pushing the limits in acoustical design.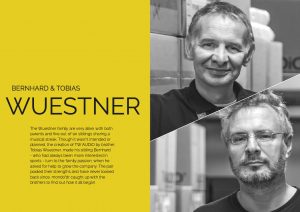 TW AUDiO was founded in 2004 by developer and sound engineer Tobias Wüstner. In 2009, Tobias' brother Bernhard Wüstner joined theboard as Co-Managing Partner. Marco Deinl, sound technician and owner of a rental company for over twenty years complements theTW AUDiO corporate management. To this day, these roots remain present, we understand the constantly growing list of demands and challenges in the day-to-day rental business; dealing with video integration, complex stage building, architectural lighting, and of course all economical aspects like transportation costs, return on investment and so forth. Therefore, your loudspeaker system will also have to meet greater technical demands. Increased sensitivity, it should be a high performer, easy to operate and fast responding, quick to set up even in the most complex solutions, all housed in robust lightweight compact cabinets. We are aware of these demands and they influence each development.
TW audio-audio in social media
LIVE REFERENCES
The result is what counts. At TW AUDiO, audio professionals benefit from a full package of system design, training and support, all of which help you to achieve your sonic TW AUDiO signature:
INSTALL REFERENCES
Create your permanent TW AUDiO sonic signature for all your installation projects, leaving your "simply your sound" footprint.
Intense and constant communication with you, your collected knowledge as sound engineers, in rental companies, as installer o rarchitect, has also a strong influence for future developments.Our vision of sound and knowledge of operation combined with your input forms a new TW AUDiO product. We use exhaustive simulation, scientific research and software. And so the prototypes are built and tested. After a collective "Yes – go for it!" from our developers we create the first beta models for live tests. Only after these real-life beta tests, a new TW AUDiO productis allowed to enter the venues around the world. No loudspeaker leaves the TW AUDiO factory without our absolute conviction that it will impress you.
We work with highly specialized suppliers in our region to ensure optimal manufacturing success for every product and its components. Every component of your TW AUDiO loudspeaker underwent rigorous testing and has been through uncompromising quality control. Only after the finished product has passed the final exhaustive quality check, is it allowed to bear the TW AUDiO seal of approval and you can be sure that it will meet our standard and your demands.
You will receive qualified support in order to help you achieve the best result for your projects, no matter how elaborate, no matter where you are located, our team of specialists is available to assist you with their
expertise. Great support begins with education and training. You will receive the knowledge and ability to get the most out of your TW AUDiO system solution. We strongly believe in giving every audio specialist the best conditions in order to deepen and further their existing skills and to acquire new ones.Get in touch with us – we are looking forward to meeting you.
Seastone Product Line & Latest News
Brands that the company represents::