Point Source Audio CO-8WL
SERIES8 Omni Waterproof Lavalier Microphone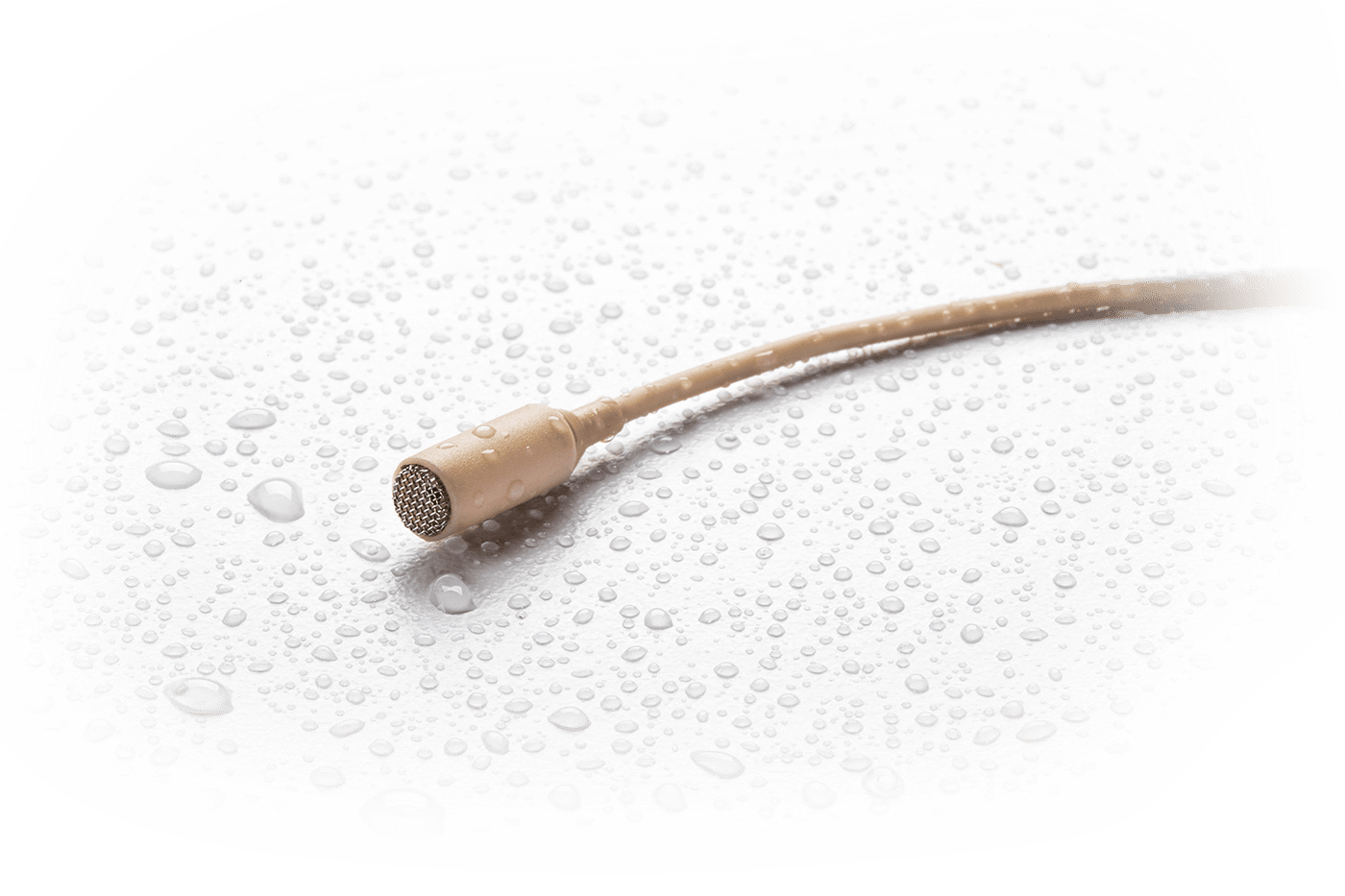 All CO-8 microphones feature IP 57 waterproof elements.

Model No: CO-8WL (for live sound)
Model No: CO-8WLh (for broadcast)
The CO-8WL and CO-8WLh (high sensitivity) Waterproof Lavalier Microphone has a low-profile of merely 4mm in diameter, but it embodies all the high performance characteristics you might expect from a larger format microphone.
---
Miniature Lavalier at Only 4mm
The sign of a good miniature lavalier microphone is no sign at all! Small and discreet, their low-profile nature is what broadcasters and performers love the most. Gently tucked behind a button or hidden in a hairline, miniature lavalier microphones are the most unobtrusive technology on stage or on camera.
IP 57 Waterproof Rated
Behind a button, or hiding in the hairline, this lavalier microphone is ideal for applications requiring complete camouflaging. Of particular note is that the CO-8WL lavalier mic is IP 57 waterproof rated against water, sweat and makeup—conditions that are commonly harmful to microphones. This little lavalier delivers big results currently on Broadway productions including Hello Dolly!, Present Laughter, and Bandstand.
136dB max SPL
IP57 waterproof rated
Interchangeable X-Connectors for all popular wireless packs including Shure, Sennheiser and Audio-Technica
Mic element only 4mm in diameter
Optimal gain before feedback
Available in colors beige, brown or black
Element: Back Electret Condenser
Pattern: Omnidirectional
Frequency: 20Hz – 20kHz
Sensitivity: -43dB 1V/Pa (± 3dB at 1kHz)
Maximum SPL: 136dB SPL
Output Impedance: 1400 Ω (at 1kHz)
Operating Voltage: 1 – 10 V
Cable Length: 4 ft .077 in + connector
Net Weight: 0.6 oz
Colors: Beige, Brown or Black
Connector Types: TA3F, TA4F, TA5F, lockable 3.5mm, Hirose, Lemo-style