Point Source Audio CM-i3
CM-i3 Audio Headset w/Dynamic Mic
NOTE: The CM-i3 does not require external power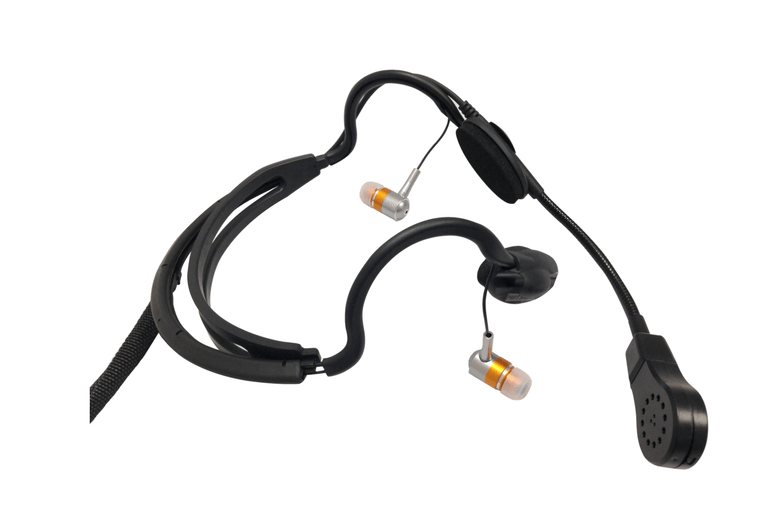 Model No: CM-i3
The CM-i3 is the world's first modular intercom headset. This intercom headset has a patented slim-line design that allows for three listening modes. Rather than having to remove the entire headset to check environmental sounds or interact with others, simply remove one or both earphones to exit the listening mode or monitor a mix of feed audio and surrounding acoustics.
---
Satisfaction from Sports to Space
The CM-i3 intercom headset is designed for concert venues, front of house operations, multimedia production and other professional trades relying on convenient two-way communications.
A No Brainer!
The CM-i3 in-ear comm headset weighs only 2oz., making it too cool to pass up if you're getting weighed down by heavy, bulky head clamps. The modular in-earphones do a better job of blocking out noise while boosting the audio. And when you need to mix it up, all it takes is a fast single digit motion to unplug one earphone and you're comfortably picking up signals from all around.
Dynamic microphone element
In-ear design eliminates fatigue
Weighs only 2oz.
12dB off-axis noise rejection
Replaceable earphones
Kink-free cable design
Works with iPhones and iPads
Earphones Specifications
Speaker type: Single driver ported
Sensitivity: 120dB SPL@1VRMS (at 1 kHz)
Impedance: 32Ω
Color: Silver housing with gold band, black cable
Cable length (total): 1.2 Meters
L/R cable: 50cm
Input connector: 3.5mm
Transducer housing: Metal
Accessories: 3 sizes of eartips
Microphone Specifications
Element: Moving coil dynamic
Directional characteristics: Cardioid
Sensitivity: -60dB 1V/Pa
Frequency: 300Hz – 10kHz
Impedance: 200Ω