Serblin & Son tuoteryhmä
We believe in imagination, commitment, authentic passion for what we do. In the idea that, in an inflated world of objects, building a new product has no other meaning than to convey the energy of a creative act which, after all, says something about us, our history, our way of seeing things, therefore giving a meaning to what, in itself, has none.
Faseaudio/Serblin & Son combines the legacy of the past with a modern approach to design assisted by the use of advanced electronic and mechanical simulation tools.
Frankie integrated amplifier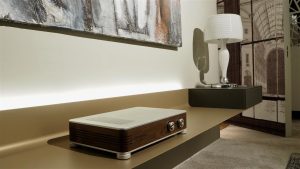 Frankie integrated amplifier streamer is the result of an experience that began well over 30 years ago …
A product entirely designed, engineered and developed in-house with proprietary circuitry.
It incorporates exclusive technical solutions such as analog volume control entrusted to a network of fixed resistors switched by relays with a scale of 127 steps, a solution that offers superior audio quality to both analog and digital potentiometers, guarantees perfect tracking between channels on throughout the whole attenuation scale and the consistency of performance over time.
Technical solutions of the best hi-end school combined with an elegant aesthetic appearance and ease of use within reach of a smartphone definately make the Frankie integrated amplifier streamer an exclusive product.
Frankie hyprid preamplifier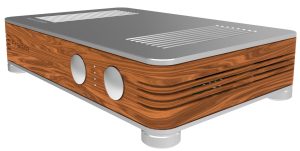 The beating heart of Frankie hybrid preamplifier, the line amplifier, consists of a 4x 6DJ8 double triode configured as a SRPP balanced circuitry with an active cascoded mosfet current sink.
The circuit, with zero averall feedback, benefits of 4 separate and regulated power supplies with discrete components.
The volume control is once again our "golden stairway", the attenuator developed in house and used in all our products.
This attenuator, made up of fixed resistors switched by relays, has a precision and quality superior to common analogue or digital potentiometers.
In Frankie hybrid preamplifier, this attenuator works in "shunt mode".
Phono input is a solid state circuit suitable for both MM and MC cartridges, it benefits from an ultra-low noise discrete FET input, a fully passive RIAA network and a balanced output.
The dip switches on the rear panel offer a wide range of capacitance and resistance adjustments for the cartridge interface.
Obviously the phono board has its own dedicated power supply.
The preamplifier can be controlled both via iOS & Android App or via infrared remote control at the same time.
Frankie hybrid preamplifier has been designed to be the ideal partner of the Frankie monoblock power amplifier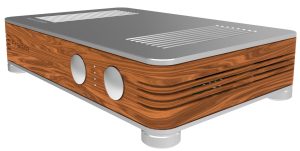 Frankie monoblock balanced power amplifier employs the same original class A/B circuit topology of Frankie integrated where the two original stereo channels are used as the two halves of a monophonic balanced configuration.
The power transformer has been tailor made to meet the new condition in which the amplifier is called to work so it's not just a Frankie integrated amplifier brutally bridged, which would ouput just too much voltage swing and limited current, but in fact a new tune in terms of voltage / current proportion in the output power.
While the Frankie power is than a natually balanced amplifier, we also provided an unbalanced RCA input to support a more flexible use of the amp.
In order to preserve the best sonic result even when feeded through the unbalanced input, we used a high performance texas instruments balanced driver supplied by a dedicated power supply rail of the trafo with discrete regulators.
This driver also works as a current buffer so we make sure the amp is driven the best way from a known low impedance source.
Short circuit protection and DC output protection are builted in the amp and controlled by a microprocessor.
Fault or overdriven condition are displayed through the 4 front leds.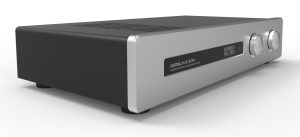 PERFORMER integrated amplifier was born to bring the excellent sonic qualities of our FRANKIE to a smaller budget.
It inherits most of the original circuit solutions from FRANKIE, including the 127-level analog relay volume control, and employs a more traditional coated metal sheet chassis with a beautiful anodized aluminum front panel.
All functions are displayed on an OLED display.
PERFORMER integrated amplifier is available in two versions, with and without integrated streamer.
Faseaudio/Serblin & Son combines the legacy of the past with a modern approach to design assisted by the use of advanced electronic and mechanical simulation tools.
Serblin & son in social media
Serbli & Son distribution
| Title | Address | Price | Availability | Contact |
| --- | --- | --- | --- | --- |
| | Kotka 26 a, 11312 Tallinn, ESTONIA | | | +358 400 404190 |
[
Seastone Product Line & Latest News
Brands that the company represents::
Latest News
Harvey matriisimixeri koulutusta tarjolla
HARVEY matriisilaite on saatavilla erilaisina malleina analogisten tulo- ja lähtökanavien määrien mukaan. Mallit ja…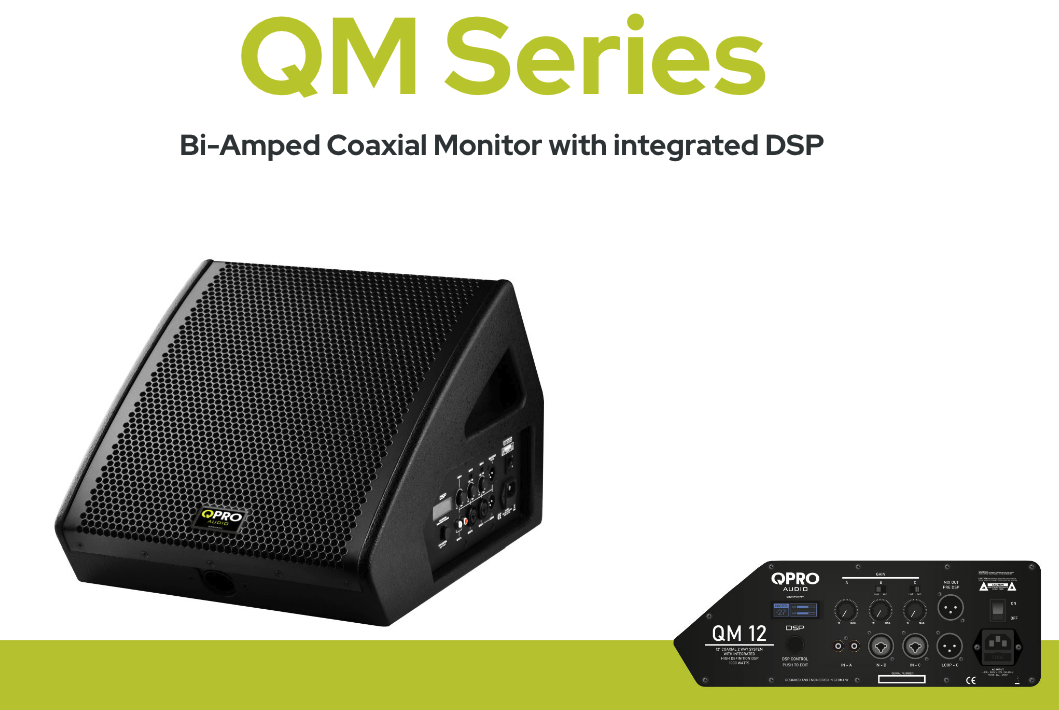 QPROAudio Saksasta
Saksalaine QPro audio on uusi tekijä kaiutinmarkkinoilla Euroopassa. Mallistosta löytyy aktiivia ja passiivisia kaiuttimia…