TW-Audio M12i The installation version of the M12.
Description
The M12i is the installation version of the M12, a product proven over many years in countless deployments in FOH, delay line and monitor applications. Using the same components as M12, the M12i is the perfect adaptation of this speaker for installations.
The phase-aligned and frequency corrected passive crossover allows the M12i to be driven even by standard linear amplifier without DSP presets. For extended fullrange use, or in combination with TW AUDiO subwoofers, there are dedicated presets available for Powersoft and Lab.gruppen amplifier platforms.
The M12i is available in two dispersion patterns, 65° × 45° and 90° × 60° allowing it to be integrated as well as possible in the space.
Key features
12″ LF / 1.4″ HF combination with excellent voice transmission

Cost effective solution using standard amplifiers without DSP

Two HF-horn variants available

Use with or without subwoofers

Vertical and horizontal operation possible

Coherent phase response with all TW AUDiO products

Operation with dedicated TW AUDiO presets on Lab.gruppen PLM / D or Powersoft K / X series.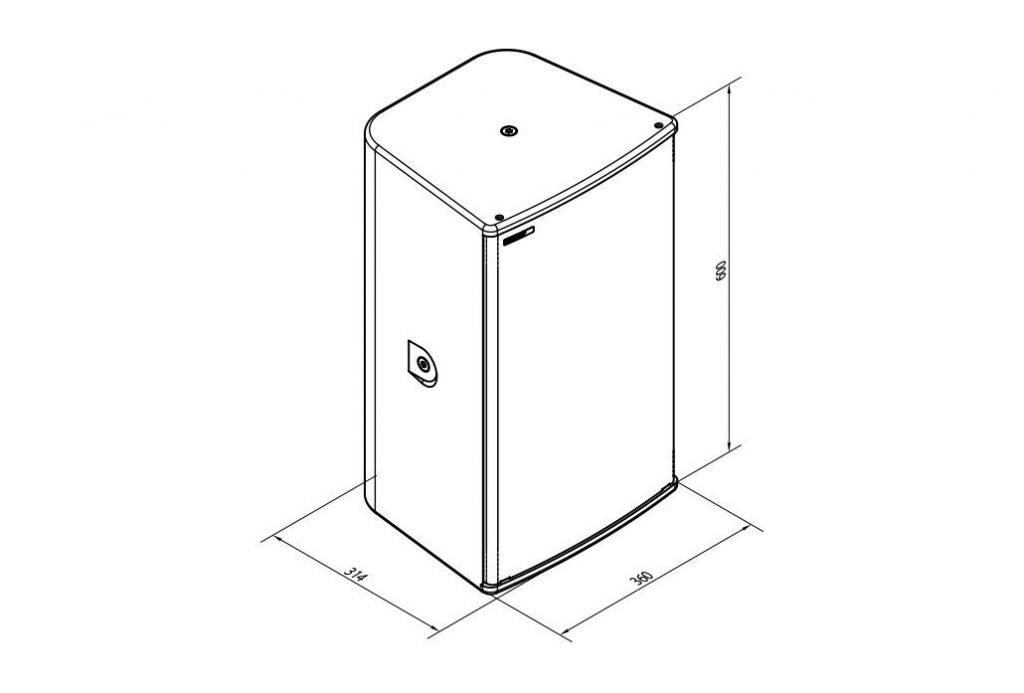 Drivers
LF: 1 × 12″

HF: 1 × 1.4″ exit with 3″ diaphragm

Frequency range
58 Hz - 19000 Hz
Power capacity program / peak
700 / 1400W
Impedance
8 Ω
Coverage
65° × 45° HF-horn, rotatable
Sensitivity 1 W / 1 m
101 dB
SPL max / 1 m
132 dB
Connection
screw terminal IN± | LINK±
Optional connections
speakON™-option SO-top

cable gland CG

Dimensions (H × W × D)
600 × 360 × 314 mm [23.62 × 14.17 × 12.36 in]
Weight
19.2 kg [42 lbs]
Finish
Warnex texture paint
Accessories
SBM12i, QBM12i, RSM10, FA12i, WHT20
Options
90° × 60° HF-horn, RAL colors, polyurea coating (black)
Drivers
LF: 1 × 12″

HF: 1 × 1.4″ exit with 3″ diaphragm

Frequency range
58 Hz - 19000 Hz
Power capacity program / peak
700 / 1400W
Impedance
8 Ω
Coverage
65° × 45° HF-horn, rotatable
Sensitivity 1 W / 1 m
101 dB
SPL max / 1 m
132 dB
Connection
screw terminal IN± | LINK±
Optional connections
speakON™-option SO-top

cable gland CG

Dimensions (H × W × D)
600 × 360 × 314 mm [23.62 × 14.17 × 12.36 in]
Weight
19.2 kg [42 lbs]
Finish
Warnex texture paint
Accessories
SBM12i, QBM12i, RSM10, FA12i, WHT20
Options
90° × 60° HF-horn, RAL colors, polyurea coating (black)
Assessories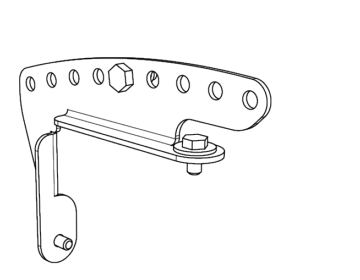 FA12i
In category: Installation Accessories
Related to: M12i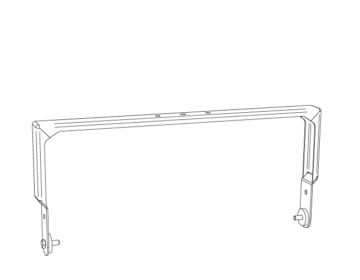 QBM12i
In category: Installation Accessories
Related to: M12i

WHT20
In category: Installation Accessories
Related to: M12i, T20, T20i

End