TW-Audio C12 Tonal agility
Description
Built to the same exacting standard, the C12 and C15 share a strong visual aesthetic and have been designed to seamlessly and discreetly blend into any environment. Straight out of the box, your C-series monitor will operate on a single amplifier channel without the need for additional controllers or EQ.
Identical in cross section, the monitor boasts a low-profile wedge-shaped enclosure containing coaxial chassis with a 12″ low frequency woofer and a 1.4″ mid-high frequency tweeter with a 3″ voice coil. The large mid-high horn ensures perfect mid-high frequency dispersion while its passive frequency crossover produces accurate and phase-coherent summation of low and mid-high frequencies. The low crossover frequency of the mid-high driver is particularly suited to very high quality speech reproduction.
The C12 is ideal for applications where compactness is a priority but audio quality must remain uncompromised.
The C12 also benefits from the added versatility which comes from being able to run in two-way active mode. For flexibility, the C12 can be mounted on a pole, or on surfaces using the specially developed svivel bracket SBC12 which attaches using a latching mechanism, meaning assembly does not require tools or separate, easily lost parts.
No matter whether they are used as monitors or as full range speakers, TW AUDiO's C-series enclosures combine high performance, versatility and full integration with the entire TW AUDiO range.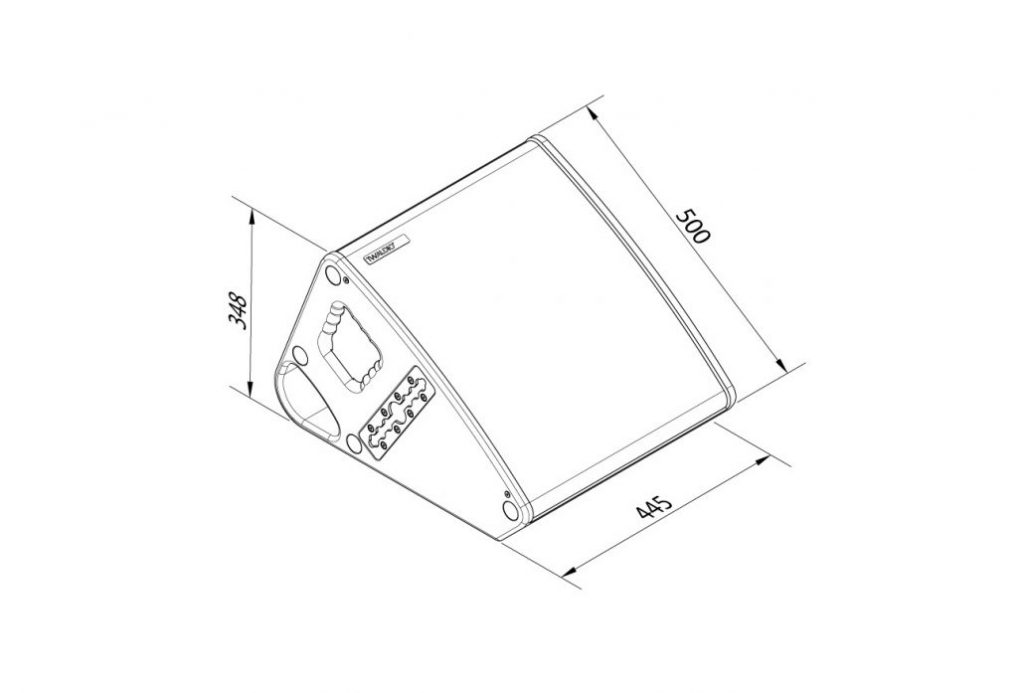 Drivers
1 × 12″ LF
1 × 1,4″ HF coaxial
Frequency range
62 – 17000 Hz
Power capacity program / peak
700 W (bi-amp LF), 280 W (bi-amp HF)
700 / 1400 W (passive)
Impedance
8 Ohms (bi-amp LF), 20 Ohms (bi-amp HF)
8 Ohms (passive)
Coverage (h x v)
in monitor use 55° × 70° HF-horn, rotatable
Sensitivity 1 W / 1 m
101 dB
SPLmax / 1 m
132 dB
Connection
NL4 1± HF / 2± LF (bi-amp)
NL4 1± (passive)
Dimensions (H x W x D)
348 × 445 × 500 mm [13.7 × 17.52 × 19.69 in]
Gewicht
19,6 kg [43 lbs]
Finish
Warnex texture paint
Accessories
SBC12, CaseC12, QBC12
Options
RAL colors
Assessories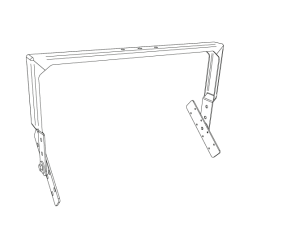 QBC12
In category: Rigging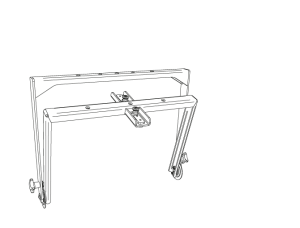 SBC12
In category: Rigging
Related to: C12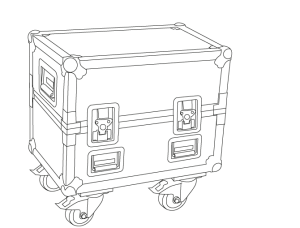 CaseC12
In category: Cases
Related to: C12

End