SPL Audio Performer s800

Thanks to the VOLTAiR technology the Performer s800 needs far less components in the signal path than common power amplifiers. The preamplifier can directly drive the bipolar power amplifier transistors. Extremely fast, direct, highly efficient and with an extraordinary sound.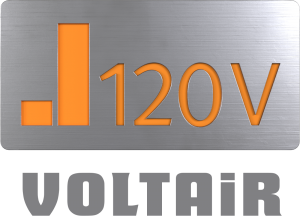 The Performer power amplifier effortlessly controls the speakers with a power of up to 2x 285 W into 4 ohms out of an analog linear power supply with toroidal transformer. In Bridge mode the Performer s800 delivery 450 W into 8 ohms speakers.



Line Inputs & Line Outputs
Neutrik XLR, balanced, Pin 2 = (+)
Input impedance: 10 kohms
Input trimming: 0 dB to -5.5 dB in 0.5 dB steps
Input sensitivity: +6 dBu
Output impedance: defined by connected device
Crosstalk: -110 dB (@1 kHz)
Loudspeaker Outputs
2 pairs binding posts with ø4mm cable hole (screwable) and banana plug; fully encapsulated
Output power
2x 285 W RMS into 4 ohms
2x 185 W RMS into 8 ohms
1x 450 W RMS into 8 ohms in bridge mode
Output voltage
74 V Peak-to-Peak (stereo)
180 V Peak-to-Peak (bridge)
35 V RMS (stereo)
86 V RMS (bridge)
Output impedance
< 0.031, 20 Hz to 20 kHz (stereo)
< 0.043, 20 Hz to 20 kHz (bridge)
Damping factor
> 300, 20 Hz to 20 kHz, at 8 ohms (stereo)
> 190, 20 Hz to 20 kHz, at 8 ohms (bridge)
Frequency response
9 Hz to 100 kHz +0, –0.03 dB
< 9 Hz to 200 kHz +0, –3 dB
Signal-to-noise ratio
> 118 dB (wide-band, unweighted, referred to full power output)
> 123 dB (A-weighted)
Gain
26 dB (stereo)
32 dB (bridge)
Total harmonic distortion
< 0.03 % at 1 kHz, at 185 W, 8 ohms
< 0.19 % at 20 kHz, at 185 W, 8 ohms
< 0.011 % at 1 kHz, at 450 W, 8 ohms
< 0.12 % at 20 kHz at 450 W, 8 ohms
Power Supply
Mains voltage (switchable): 230 V AC / 50 Hz or 115 V AC / 60 Hz
Fuses: 230 V: T 4 A; 115 V: T 8 A
Power consumption: max 900 VA
Idle power consumption: 40 W
Dimensions (incl. feet)
278 mm W x 100 mm H x 370 mm D
10.95″ W x 3.94″ H x 14.57″ D
Weight
12.8 kg; 28.2 lbs (unit only)
14.0 kg; 30.9 lbs (shipping)